Custom Electronic Controls, Design, Manufacturing and Consulting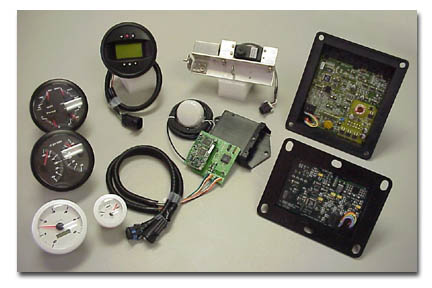 Appliance Manufacturer-
14th Annual "Excellence
in Design" Key Supplier,
Majors category
TKJ, Inc. is a small consulting company specializing in the design and manufacturing of custom electronic controls and systems. We design controls for real world systems which are a mix of digital cpu cores, power conversion, power drive for motors, solenoids, valves, sensing electronics (pressure, light, vibration, position) and communications interfaces for the Internet of Things (IoT).

We can step in at any stage of the process

Early stage concept and feasibility studies - rapid prototyping
Project estimating and planning
Product specification
Identification of key partners and supplier
Technical Evaluations / Reviews
Safety Reviews / Analysis
Design
Rapid prototyping
Concept evaluation and testing
Product Release
Product / Regulatory Testing
Cradle to Grave Project Management
Design for Outsourcing
Supply Chain Design for Outsourcing

Please feel free to explore our website to see examples of projects we have completed.

Copyrightę 2016 TKJ, Inc.
PLD/FPGA/ASIC design using VHDL, High-precision/High-speed A/D and D/A Circuitry Interface to sensing elements such as Load Cells, Strain Gauges, Pressure Transducers, Temperature Sensors, Encoders, IR Emitters and Detectors Interface to actuators such as Motors and Solenoids,Switching Power Supplies, DC-to-AC Inverters, CCFL Backlight Inverter, Rapid Prototyping and Fabrication, Electronics Packaging, PCB Design, Mixed signals, High power, Single, double, multi-layer, Complex double sided surface mount boards, Continuous Flow and Batch Manufacturing, Design for Manufacturability / Design for Test, Global Material and Component Sourcing, Program Management / Concurrent Engineering, Agency Testing and Certification, Broad spectrum of Microprocessors and Microcontrollers, 4-bit through 32-bit, x86, PowerPC, Motorola, Intel, Atmel, Microchip, Zilog, Hitachi, Digital Signal Processors, Peripheral Functions, Graphics Controllers / Accelerators, Network Interfaces, A/D and D/A Converters, UARTs, Video Signal Encoders/Decoders, CCD/CMOS Image Sensors, Assembly Language and C/C++ Programming, Real-time Operating Systems such as pSOS, QNX, MicroC/OS-II, Linux, Microsoft Windows and Linux Programming, In-system/In-circuit Device Programming, Digital Signal Processing and Analysis, Signal Spectrum Analysis, Digital, Filter Design, Control System Design using MATLAB, Full Product Design - Including electronic design, mechanisms and housings design, EMC, safety, and agency approvals, Electronics Control Design - Including electronics, housings,
embedded software, agency approvals, prototyping and production, Circuit Board Design - Including design, simulation, layout, prototyping and production, FPGA design - Synthesis and simulation of FPGAs, SOC (System On Chip) design, Embedded Software Design - Design, coding, debug, and validation of embedded software and driver, ISO 9000, Electronic Engineering, Electronic Design, Electronic and Engineering Consulting, Digital Circuit Design, Analog Circuit Design, FPGA Design, SOC (System On Chip) Design, Circuit Board Design, PCB Layout, Embedded Software Design, Medical Electronics, Electronic Controls, Medical Electronics, Embedded Systems, Appliance Controls